A portable water purifier you can take with you when you move
This single filter system provides you with instant access to safe, sweet tasting water through a screw-in Freeflo Plus CC1 cartridge. By fitting directly on the end of your kitchen tap without the need for any complex installation, this countertop system makes it easy for you.
Easy – anyone can install
Fits any kitchen mixer tap
No damage when you leave
Take away in your caravan
No system pressure
Freeflo Plus incorporates 3 stages of sub-micron filtration
Save money with filtered water
High quality filtered water is a convenient, environmentally friendly alternative to spring and bottled water, at a fraction of the cost.
Remove chemicals from your drinking water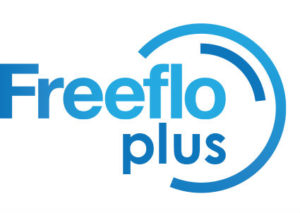 Freeflo Plus CC1 is identified from would be pretenders by its first stage electrostatically charged white outer wrap. The outer wrap is designed to prevent filtered contaminants from entering and eventually clogging the sub-micron filtration structure of the cartridges second stage internal carbon block. The third stage of filtration is via a pharmaceutical membrane which is in place to prevent carbon migration.
This system will effectively remove high percentages of chlorine and it's potentially health damaging chemical disinfection by-products.
It also protects against a number of waterborne microbes including Giardia and Cryptosporidium Cysts.
Purified water with a screw in seal
The uniform inner structure of this system prevents channelling. There is also a positive screw in seal to prevent water from by-passing the filter cartridge. The combined effect of these features is your guarantee that you will always drink high quality, purified water for the entire life of the filter cartridge.
Filter cartridge life will be determined by the quality of water that is being treated. Waterways recommend that cartridges be replaced at least annually.
Are you ready to order or do you need assistance?
Call us 08 8186 0189 to order yours or talk to one of our friendly staff members to find out more or email us via our contact form.