About Waterways
Waterways understands water. To us, its more than just about water, it's about
long term health and well being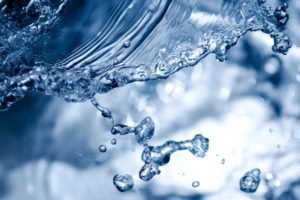 for your family.
Established in 1987, Waterways is the longest existing and most experienced water filtration and purification company in South Australia.
We have years more experience than our competitors. True industry experts, we are fully experienced in all aspects of water purification, filtration and treatment.
Water technology
As a result our water technology is superior, better researched and tested in use, more diverse and better able to be adapted to suit specific home, retail and commercial solutions. With Waterways, you have options. It's not a one-tap-fits-all approach.
South Australian based and Australian made
Based in Adelaide and majority Australian owned, we are major suppliers of the best water filter components – such as filter housings, replacement water filters and bag filters – throughout Australia.
We also manufacture in Australia, a wide range of domestic and commercial water treatment products, including water softeners and reverse osmosis systems.
In addition, our Water Filter Service Centre provides in-house filter change services and new system installations by our trained water technicians. All of our products are backed by warranty.
Diverse water solutions
Unlike other water purifier retailers, we do more than simply sell water treatment products. We understand all the processes involved in water filtration and can provide expert advice, diagnoses and assistance in person or over the phone no matter what you needs and budget requirements may be.
Waterways is proud to achieve Watermark certification WM-022757
Even though Waterways have always produced far beyond Watermark standards offering only the best water purification products available on the world market today, providing the best health advantages to our customers, we are very proud to continually achieve Watermark certification.
Our products have been inspected and independent laboratory testing of samples taken from our stock has verified compliance of the requirements of Australian Standards; WaterMark Technical Specifications; and the Plumbing Code of Australia. Waterways also has periodic surveillance of our factory and subcontractor's site/s as well as the assessment of our Quality Assurance System.
Waterways is the only company within Australia with our unique three stages of sub-micron filtration.
The health benefits
The health benefits of having on-demand filtered water in your home are well documented. Long term well-being, gut health, higher immunity, harmful chemical and heavy metals avoidance, promotion of healthy skin, and healthy hair are some of the many benefits. Filtered water also tastes delicious and when something tastes good, you want more of it and we all need to drink more water.
We care about your family health
The bottom line is we care about your and your family's health and about providing your family with clean filtered water all day, every day.
For the very best water, choose Waterways.
Simply phone us on 08 8186 0189 or contact us via our contact form..